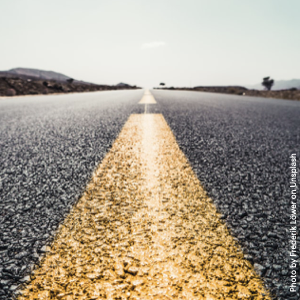 Your children's future can be the fruits that you will bear in prayer.
The Holy Spirit is our helper. He helps the believer pray and bear fruit. When we bear fruits in prayer, we glorify the Father.
There is a 'laying hold' in prayer. For instance, we may sense that changes are coming up in our lives. The Holy Spirit will get this across to us to pray. He wants us to start praying, and He will come alongside us to help and assist us in praying concerning these changes.
Often, we do not know what to pray for as we ought. Everything seems fine in the natural. There is no lack, and there may not be any evidential signs that things are about to change. But the Holy Spirit knows all things, and He knows the things that are coming up. It could be a season at a place that is up, and He is alerting us to pray. There are things the Holy Spirit wants to pray through us, and it is for us.
As we lay hold of Him, He lays hold together with us and helps us pray. How do we lay hold of things in prayer, and how does the Holy Spirit lay hold together with us to pray?
One essential way He helps us in prayer is by giving us utterances.
Praying in the spirit is the prayer that comes out of our spirit rather than out of our mind. It is prayer inspired and directed by the Holy Spirit. It is praying out Holy Spirit given utterances from our spirit.
These supernatural utterances can be in unknown tongues or known tongues. Therefore, praying in the spirit can be praying in other tongues or praying in our known language.
The word 'utterance' comes from 'utter', and 'utter' means 'to speak'. This is one of the roles of the Holy Spirit in prayer. He gives us utterances to speak.
When we pray out those utterances given by the Holy Spirit, we. are praying by the Holy Spirit. Praying by the Holy Spirit makes our prayers effective. The Holy Spirit also gives us inspired utterances in a known language when we pray.
Then we pray from that realm of prayer where we become more conscious of God and spiritual things than we are of our natural surroundings.