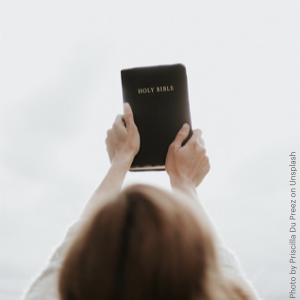 When we speak or declare whatever inspired utterances given by the Holy Ghost, things happen. For example, if He inspires us to say, "No," the devil will have to stop, or "Go," and the angels will be sent forth.
We activate God's Word by speaking His Word in prayer or by declaring. As we give voice to His inspired Word, God will perform what He says through us.
When the prophets in the Old Testament gave voice to God's Word, God activated the angels to accomplish His will on earth.
God sends angels to serve those who will inherit salvation. The angels of God are His servants. Therefore, God directs the angels to serve the believers.
There are a host of angels that are always with us as a local church. This is different from your personal angel. The Lord is in our midst every day, whether we see Him or not. He is real. And His angels are His servants.
When we give voice and speak what the Holy Spirit is giving us to speak, things will happen in the realm of the spirit even before we see anything happen in the natural.
A voice must always go before a manifestation. Our voices must be heard, and that is why we must pray – to give voice.
By speaking the inspired Words of God by the anointing of the Holy Spirit, we clear a highway for our God.