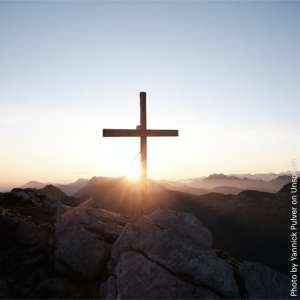 Jesus Christ has redeemed us from the curse pronounced by the law. He became a curse for us when He was crucified on the cross.
One is required to pay to redeem something. Jesus paid the price with His life by dying spiritually and physically so that He could go down to hell on our behalf to redeem us. If He didn't go down to hell, then He could not pay the price for our sin.
When we are born again, we are in Christ Jesus. The old spirit man has passed away, and the Holy Spirit recreates a new spirit to replace the old. Thus, we have become a new creation.
The Holy Spirit begins to live in our spirit. We are in Christ Jesus, and we are right with God, united with Him and not separated; spiritually not dead but alive to God. God by the Holy Spirit has made us holy, righteous and set us free from the power of sin.
We are also baptised into Christ.
We are made righteous with His righteousness. We are made holy with His holiness. We have all the fullness of the fruit of the Spirit in our spirit. In other words, we have the fullness of His love, joy, and peace. And we are patient, kind, good, faithful, gentle, and have self-control. We are all these in our spirit.
We don't need to try to be kind or patient and to have God's love, self-control, etc. We have all these in our spirit. Our spirit is clothed with the nature of Christ Jesus.
God is light, and God, the Holy Spirit, dwells in our spirit. And we have become the children of light. We have the light of God in us. Therefore, there is no darkness in us.
Our spirit is constantly walking in the light and have fellowship with God the Father.