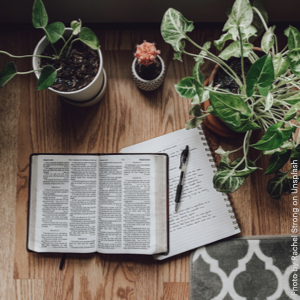 In the beginning, humankind knew God but came a time they wouldn't worship Him as God. As a result, foolish thinking began to creep in, and their minds became darkened and confused.
In Christ Jesus, there is life, and the life in your spirit is light. He is light that shines in the darkness; darkness has not and will not be able to overcome it.
Darkness can never overcome the light, and this is true both spiritually and naturally. When light shines into a dark room, it entirely breaks the darkness.
However, the problem is with our minds. We have to put the light into our minds so that we can think like Christ. When there is light in our minds, and if we do not reject the light, we have the light to reject darkness when darkness comes into our minds.
The Holy Spirit is not in our minds because He does not dwell in our minds. Neither does He speak into our minds. Instead, He speaks into our spirits.
Once we are born again, we need to let God transform our thinking. Let God renew our minds and attitudes with His thinking.
As we put the Word of God into our minds, the Holy Spirit will take it to impact our spirits. We are receiving the living Word, and it is alive. Then our spirits will energise our minds with the power of His Word.
When we renew our minds with the light of God's Word:
1) We are filling our minds with the light. So then, there is no room for darkness to come in.
2) We will have the wisdom of Christ Jesus, from the Word, to deal with every issue of life successfully.
3) Our minds will think in unity with the Word. The Word of God comes into our spirits from the Holy Spirit. Even though we read and hear the Word with our minds, it is the Holy Spirit Who takes it and imparts it into both our spirits and minds.
4) It will strengthen our minds against oppression because the Word is powerful.
5) It will strengthen and keep our brains healthy because God's Word is health to our bodies.