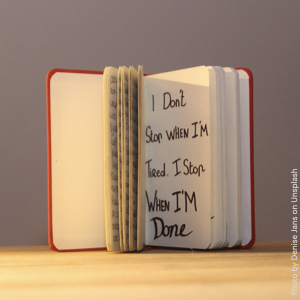 We continue to pray and never give up because there is a war between Satan and his wicked spirits in high places and God's holy angels.
Jesus was very adamant about us never giving up in prayer for something. It takes faith and continuing to be in faith. He taught this through the parable of the widow.
A widow would not let the unjust judge go until she got her justice from him. From this story, we can learn four characteristics of Prevailing Faith:
• Faith Never Gives Up
• Faith Perseveres
• Faith is Persistent
• Faith is Patient
We need to pray in faith and be persistent in prayer till we get what is rightfully ours and what the Heavenly Father has given to us, just like the persistent widow.
We must never give up praying. Jesus said we should always pray and not give up. While waiting for an answer or a breakthrough, do not give up expecting and praying. We should always keep our hopes up and not give up praying. Instead, look to the Heavenly Father and the Lord Jesus because they never fail us.
Prayer helps us to persevere. We persevere in continuous prayer till we see the light of day. Entering into the presence of God in prayer is the ideal place to persevere till we see a miracle. To overcome all obstacles, we must persist, and we will eventually receive the answers to our challenges.
Persistence is about not changing or wavering in our decision and determination to see the result. Be fixed on the result that we want, which is our miracle. A miracle is something that is beyond what we can see now.
Be patient because we are confident that a better future awaits us; this is part of our salvation. The Heavenly Father has a plan for each one of us. Therefore, we have confidence that His plan contains a better future for all of us.
Praying with unknown tongues, we wait in the presence of the Lord, and our spirit will be strengthened to be patient.
The widow had patience. She waited for the unjust judge to give her justice and was not intimidated because he was a judge. Then, finally, she received what she was so determined to receive.