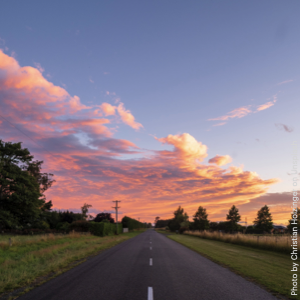 Life is full of unknowns, but not to the Heavenly Father. Remember, His love is unfailing. So when the Father sees a crisis or a situation coming our way, ask ourselves, what would His unfailing love do?
The Father knows we will turn to Him, and He already has devised a plan for us. This is our confidence in facing the future.
Speaking with unknown tongues is speaking to the Heavenly Father about the mysteries ahead, and at the right time, He will unfold to us.
As we commit our future into the Father's hands, when we come face to face with the challenges, we look to Him and trust that the Father knows what to do.
We should pray much with unknown tongues and pray into the future with unknown tongues.
Build ourselves up spiritually. First, we have to feed on the Word of God daily to feed our spirit and renew our minds. Then build our spirit up by praying with unknown tongues.
Two main reasons:
Our spirit will be strong to receive the Word and release our faith from our spirit to walk by faith. So that when the Lord leads, we will readily yield to the Holy Spirit and walk in His leading.
Our spirit will be sensitised and will be sensitive to the Holy Spirit. When our spirit is sensitive to the Lord, it is easy to hear from Him.
When we build up our spirit, we are also built up mentally and physically. Therefore, daily praying with unknown tongues will benefit both our mind and physical body.
Praying with unknown tongues will also help us develop a deeper trust in the Lord, and it will build strong faith in our spirit.
Trust the Lord In One Area, We Will Trust Him In Another
We see that when we trust God in one area, we will trust Him in another.
Trusting God in praying with unknown tongues will help us trust Him in other areas. Praying with unknown tongues builds greater trust in the Heavenly Father.
When we keep our body physically fit through exercise, our body becomes more keen and alert. In the same way, praying with unknown tongues is a spiritual exercise that will keep the spirit keen and alert and strong, along with the Word of God.
It strengthens our faith because it is in our spirit, and it will help us trust God more fully in every other area.
Have Faith In One Area, Will Have Faith In Another
Praying much with unknown tongues will build strong faith because our spirit becomes stronger.
When we are strong in faith to yield in one area, we will yield in another area.
So having faith, for one thing, leads to having faith in another.
We will not be overwhelmed by all the unknowns of the future. We will be able to walk with the Heavenly Father into the future with confidence that He will always take us through any crisis. We will make wise decisions and deal wisely with every issue of life successfully. We will be able to rest in Him daily and not be stressed out and slip into depression or have a nervous breakdown.