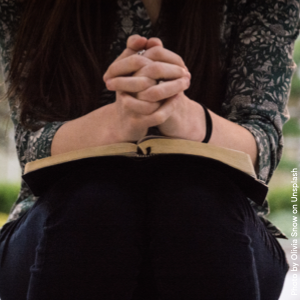 Our spirit needs to be renewed with strength constantly. Praying in unknown tongues will renew our spirit with strength.
Else, we can faint spiritually. We get tired and worn out in our spirit.
To develop spiritually, we have to renew our spirit daily. Continual renewals of our spirit come by spending time before God in prayer. When we wait before God, praying in the Spirit, we will not only be refreshed and renewed in our inner man, but that spiritual renewal will affect our mind and physical body.
This kind of renewal comes about waiting before the Lord. The word 'wait' carries the idea of being "intertwined" with the Lord.
Through times of waiting before the Lord and praying in tongues, our spirit becomes renewed and strengthened by the power of the Holy Ghost.
As we set aside time to spend in His presence, praying and worshipping Him in the Spirit, and waiting upon Him, we continue to have times of refreshing, and our spirit gets renewed with strength.
Then our faith is kept strong, and our spirit is sensitised to hear and receive from the Holy Spirit, and when the time comes, faith is released from a strong spirit of faith.
Furthermore, as we pray deep into the spirit, drawing out the counsels of God like deep water from the Holy Spirit, we will receive wisdom from the Holy Spirit.
Wisdom comes from spending time in the Word, and deeper wisdom comes from drawing from the depth of the Holy Spirit.
Understanding comes from knowledge. With that, we can draw out the wisdom of God that is deep in the counsel of the Holy Ghost.
As we spend more and more time praying in unknown tongues and waiting on the Lord, we will discern the voice of the Holy Spirit more and more.
Waiting upon the Presence of the Lord, praying in unknown tongues, He will speak to our spirit, show and guide us how to stay in His perfect will in every area.
The Holy Spirit dwells in our spirit, the Spirit of truth and our guide. Therefore, the Heavenly Father will speak a sure word for us to follow.
We will be more and more familiar with the voice of the Holy Spirit, and we will not miss what the Holy Spirit is trying to tell us to guide us. We are often unknowingly led by the Holy Spirit, or we unknowingly follow the Holy Spirit's leading. For example, we were led to seek counsel from another person concerning a certain matter.
We need continual times of refreshing from the Presence of the Lord. Set aside time to wait upon the Lord. Get into His Presence and pray in the Holy Ghost, and we will receive all the answers we need.
As we wait upon the Lord, times of refreshing and divine guidance will come.