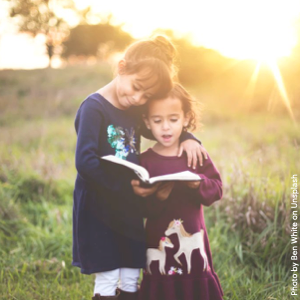 Paul prayed that we may know the greatness of God's power for us. We pray to realize more and more how great His power is.
This is the same power that raised Christ Jesus from the dead and seated Him at the Father's right hand.
In the spirit realm, there is no distance and time. We are here on earth, yet positionally, we are seated with Christ Jesus at the Father's right hand.
That means all the authority Jesus has is delegated to us, which is what it means to be seated with Jesus Christ at the Father's right hand. That is, we have all authority against all demonic powers over our sphere or domain of influence.
Jesus' authority is delegated to us because we are one Spirit with Him and members of the Body of Christ. Jesus is the Head, and we are the Body. The Head and the Body are one. So, Jesus has all authority, so we have authority within our domain of influence.
Jesus' Authority is in His Name
Jesus said, in His Name, we will cast out demons, and they will obey. In His Name, we will speak with new unknown tongues. In His Name, poison will not harm us. We can lay hands on the sick in His Name , and they shall recover.
What we do is bind or disallow the demons to operate and manoeuvre. We loose or allow angels to go forth in His Name or command angels to bring the finances in. We command the devil and oppression to leave in Jesus' Name.
We lay hands on the sick, command sickness to leave, and command the sick to be healed, in Jesus' Name.
Another aspect of Jesus' authority is to demand what is in line with God's Word or what is rightfully ours.
Jesus, The Person is in the Name
The Name stands for whoever He is. He is God; that Name stands for God. He is all-powerful; His Name stands for all the power and what that power can accomplish. God's power created the whole heaven and the earth.
His honor, power, and authority are vested in the Name of Jesus. Jesus, the Person is in the Name.
When we gather as a church in His Name demanding something, Jesus said, He is in the midst of us.
If Jesus is in our midst, He will do what we demand that is rightfully ours and whatever is the will of God for us.
Anything rightfully ours and God's will, we can then demand it. Jesus said He will do whatever we demand. How can the situation not change?
Anything that the devil destroyed, Jesus will make it or create it if it is not there.
Jesus Is Not on Earth; He could not Exercise His Authority Here
Though Jesus has all authority over the earth, He could not stop all the evil happening because He is not here, so He could not.
As His disciples, we must deal with the evil spirits operating and manoeuvring around us.
Jesus is not on earth. He could not exercise authority over the evil spirits in the first heaven and on earth because it had been given to Adam and his descendants to take dominion.